Introduction
Creating your professional website can be overwhelming, especially for small business owners who are already busy running their day-to-day business. With so many options out there for website building platforms, DIY website builders, page builders, and more, it can be hard to know where to start and what you actually need. A common question is whether it is possible to build your own website without hiring a web designer. In this blog post, I'll explore the pros and cons of building your own website and help you decide if it's right for your business.
Pros of creating your own website
Website builders often offer basic plans for free or at a low cost, allowing you to build your own website without breaking the bank. In addition, you have control over the design and content, allowing you – theoretically – to make changes at any time without relying on a third party.
Save some money
That's one of the main reasons why some small business owners feel tempted to create their website on their own. By doing it themselves, they can save money on hiring a professional web designer and investing in a custom website. However, it's important to consider whether the time and resources required to build a website are worth the savings.
There are many low-cost website builders available that can help you build your own website quickly and easily. However, these platforms often have limitations and may not provide the functionality and design options that a professional web designer can offer. Additionally, while you may save money up front, if you make mistakes or don't have the technical skills to optimize your site, you could end up with a website that doesn't perform well and doesn't drive results for your business.
Imagine that you decide to build your house, in auto-construction. Usually, people decide to hire some professionals to achieve that like :
an architect
a contractor
electricians
plumbers
landscape designers
and the list goes on
Others decide to do everything by themselves. By building yourself your house, you are saving a considerable amount of money. Now let's continue the analogy with the project to build your own website : even if your project only requires the help of one webdesigner & developer, you can save this investment by doing everything yourself (we'll see later in this article when this can be risky though).
Flexibility
Flexibility is another key benefit when you decide to build your own website, rather than to hire a web designer. When you build your own website, you have the freedom to make changes and updates as you see fit, without having to go through a third party. This can be especially important for small businesses that need to be able to make changes quickly in response to changes in the market or in their industry. With a website that you have created yourself, you can make updates as often as you need to, without having to worry about waiting for someone else to make changes for you. Additionally, you can make changes on your own schedule, without having to coordinate with someone else.
Personalization
Personalization is another aspect that makes DIY website building an attractive option for many businesses. When you build your own website, you have complete control over the design and layout, which allows you to create a site that truly reflects your brand. You can choose the colors, fonts, images, and other design elements that best represent your business. This level of personalization can be difficult to achieve with a pre-made website template. Of course, you'll have to feel confident taking such decisions and being on top of what the best practices are in your industry/niche, as well as having some good artistic skills, such as choosing a good color palette.
Cons of creating your own website:
While there are some benefits to build your own website, it's important to consider the drawbacks as well. Without proper knowledge and experience, you may end up with a website that looks unprofessional and is difficult to navigate. In addition, if you encounter technical issues, it can be difficult to find a solution without the help of a professional.
Lack of Technical Skills
One of the main reasons why you might want to build your own website is to save money. However, if you lack technical skills, creating a website can become a daunting and frustrating task. In order to create a professional-looking website, you need to have some knowledge of coding, web design, and user experience. Without these skills, you may find yourself spending hours trying to figure out how to add a simple feature to your website, only to discover that you can't do it without help.
I know that I am personally very bad at mechanics, and prefer to pay a professional to look after my car when something's wrong or for maintenance, rather than taking every part out to try to figure out what the problem is, and making things even worse.
Time-Consuming
Another factor to consider to build your own website is the amount of time you'll need to invest. Building a website from scratch is a time-consuming process that requires a lot of attention to detail and patience. You'll need to research various design elements, create content, and test your website for functionality and compatibility. This can take anywhere from a few weeks to several months, depending on the complexity of your website and the amount of time you have available to devote to the project.
Let's come back to our house analogy. You'll need to dedicate maybe one or 2 years of your life to build your house on your own (or more !), and you'll have to learn a lot on the way. This can be a very enriching experience of course, but also a challenging one, requiring a significant amount of time, effort, and expertise. You are responsible for all aspects of the project, including purchasing materials, and ensuring that all work is completed to the appropriate standards. Additionally, self-building can also result in added stress and uncertainty, as you are responsible for the success or failure of the project. To build your own website is not that different.
Difficulty in Ensuring Website Functionality
A website is more than just a collection of pages and graphics. It also needs to be functional, meaning that it needs to be easy to navigate, load quickly, and be compatible with all modern browsers. It also need to be responsive to adapt to all screen sizes. Not mentioning data security, GDPR compliance, and proper emailing techniques to ensure your emails won't end up in your clients' spam folders ! Without technical skills, it can be difficult to ensure that your website is functioning as it should. You may find that your website is slow to load, difficult to navigate, or has other issues that prevent users from having a positive experience.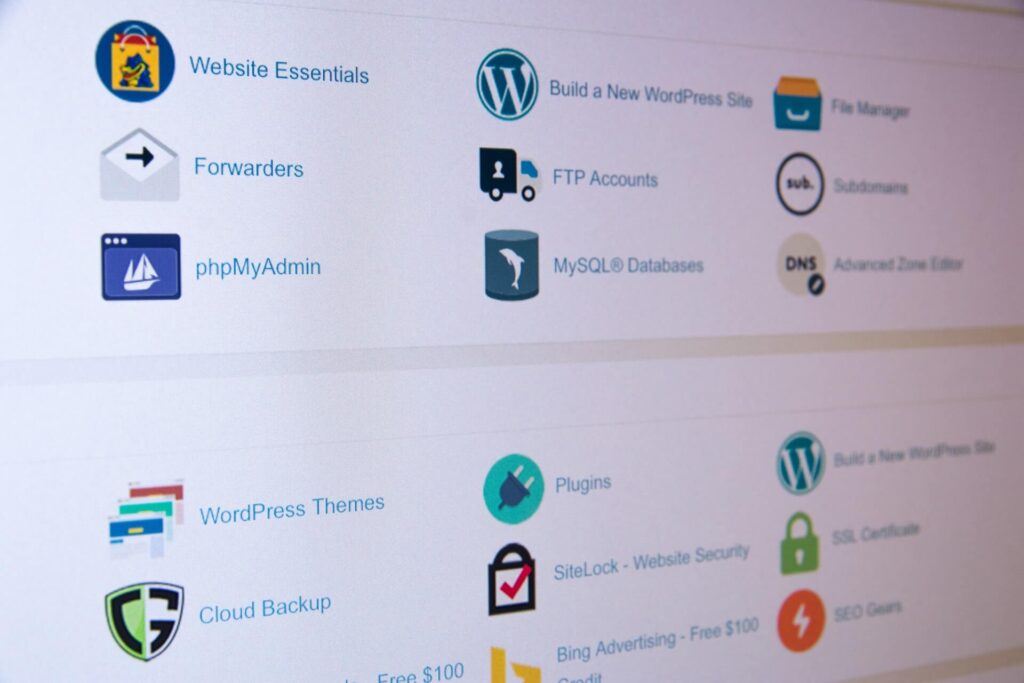 Limited Design Options
Many website builders come with pre-designed templates that you can choose from, but the selection may be limited, and you may not be able to customize them to your exact specifications. Additionally, without a background in web design, you may struggle to build your own website and make it visually appealing and effective to communicate your brand message. This can result in a website that is cluttered, difficult to navigate, and doesn't effectively engage your target audience. By working with a professional web designer, you can ensure that your website is not only functional but also aesthetically pleasing and aligned with your brand identity.
When to hire a professional
Although to build your own website may be tempting, there are certain circumstances where it's better to hire a professional. For example, if you have a complex or custom design in mind, it's best to work with a web designer who has the skills and experience to bring your vision to life. In addition, if you're looking to improve your website's search engine optimization (SEO), it's best to work with a professional who has the knowledge and tools to help you achieve your goals.
Complex Website Requirements
One of the biggest challenges of creating a website by yourself is handling complex website requirements. Your website is often the first point of contact with potential customers, and it's essential that it is up-to-date, functional, and user-friendly. If your website has complex requirements, such as e-commerce functionality or custom integrations, it can be difficult to achieve the desired outcome without the help of a professional.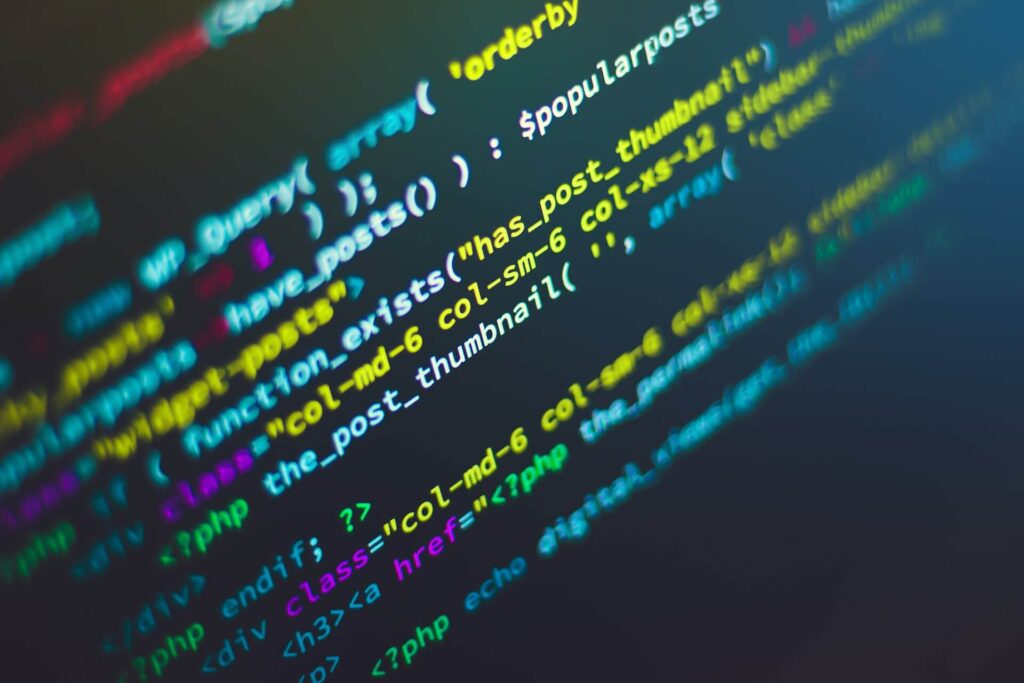 Professionalism
Your website is a representation of your business and its values. A website that is professionally designed and developed will have a more polished and professional look and feel, which can positively impact the perception of your business. Professional web designers have the expertise and experience to create websites that not only look great but also function optimally.
Time-saving
Trying to build your own website can be a time-consuming process, especially if you are starting from scratch. Hiring a professional web designer can save you a lot of time, as they can handle all aspects of the design and development process. This will allow you to focus on your business and other important tasks.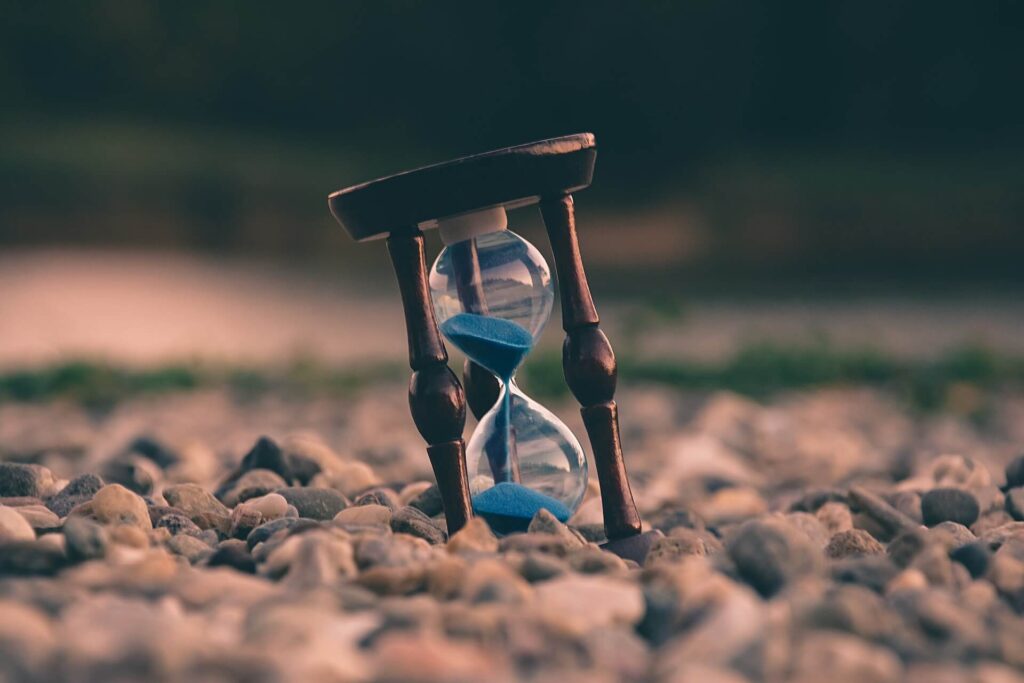 Improved Website Functionality and Performance
A professional web designer has the skills and knowledge to create a website that is optimized for performance and functionality. This includes optimizing images, using best practices for coding, and ensuring that your website is fast and responsive. Improved website functionality and performance will not only enhance the user experience but also improve your search engine optimization (SEO) and increase the likelihood that users will engage with your website and ultimately become customers.
Conclusion
I've used the house building analogy in this post present the pros and cons you'll face if you decide to build your own website. In some cases it makes sense to build your own website:
if the website isn't intended to generate an income
if you already have some experience in webdesign and development, and are ready to spend a good amount of time to fill up the gaps
you want to build a very easy and not too fancy website with basic functionalities, and aren't in a rush
However, if you go down this road, be ready to give it a lot of time and patience, and don't expect the result to be perfect. Webdesign is a profession that can't be learnt overnight and websites constantly need to be updated for many reasons.
If you're looking to build your own website for your business or for a serious project, it makes more sense to invest some money to ensure a good result. At the end of the day, your website is the online face of your business and it is important to present yourself in the best light possible.